Strapless, Backless, sticky Insta-Famous Bras!
Yes, it's that one you've seen all over your Instagram feed.
These bras, while pretty similar to regular sticky bras, have the stand-out feature of a drawstring that pulls your boobs together to give you some bomb cleavage.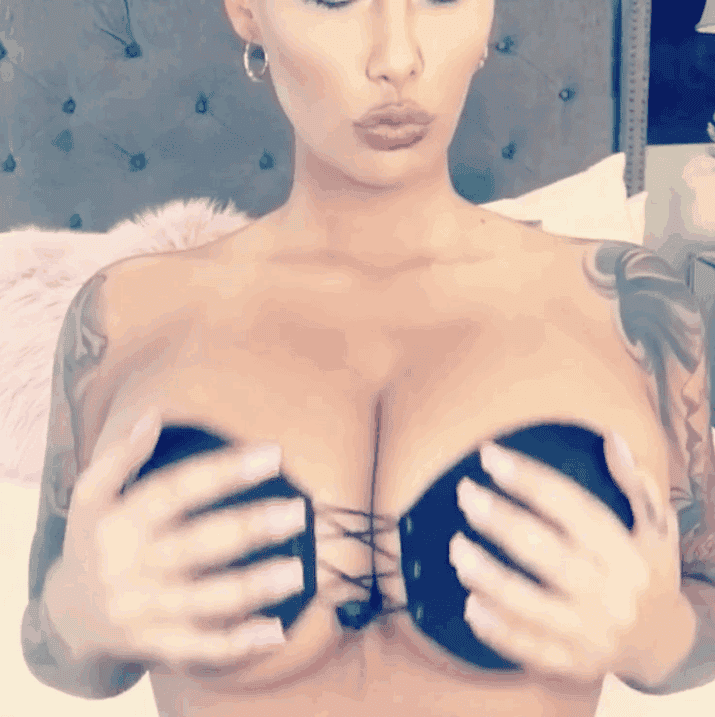 Since all boobs aren't created equal, our colleagues tried out the bra and discovered that it'd probably work better on boobs that are Small to medium-sized.
So we ordered the bras and put them to the test to see if they really did live up to all their hype.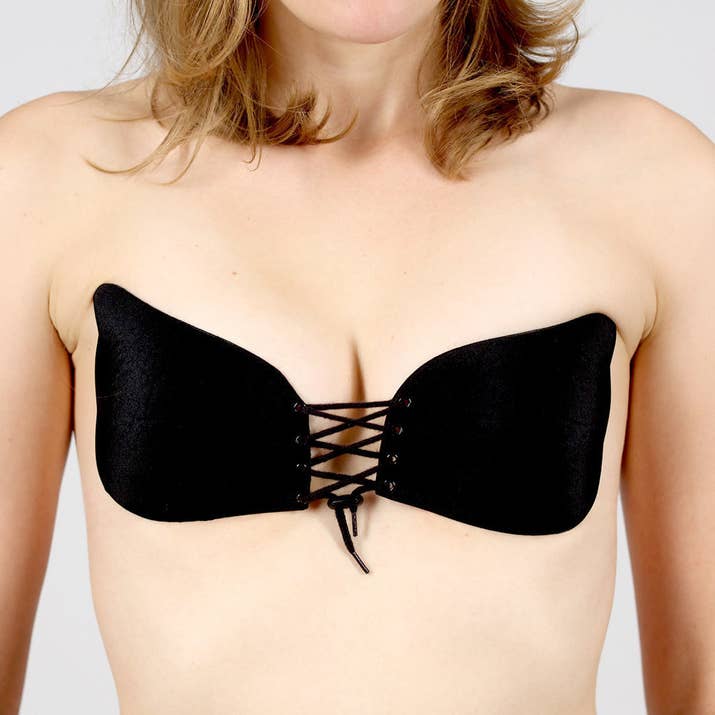 Jemima: While I was impressed with the results I had seen on Instagram, I assumed that it was just really good advertising. I was certain that my lack of boob meant it wouldn't work for me.
The first time I put it on, I put the two pads too close to each other and it just didn't work. I looked like I was wearing a normal bra. When I tried again and put them on in the right place, I was pretty surprised to see that I actually had a good-looking rack.

Emily: Sticking my boobs into place with this sticky bra was a familiar feeling to other ones, but it felt more secure. I felt like I needed to preemptively adjust "the girls" before I started squishing them together, to make them look their best.
Regardless, this bra is the business. It really worked and made my honkers look great. They felt very up and supported; that being said, I wouldn't go do any star jumps in them. But for the first time, I felt like I had an ample bosom.

Michelle: I came into this pretty damn skeptical that this bra would work. Most sticky bras aren't really sticky enough to get a solid grip, but this one was really, really sticky, which was promising.

I discovered while putting it on that you have to place it properly to get the best cleavage when you go to pull the strings together. Personally, I saw a noticeable difference when I pulled the magic strings together.

- Your body shape really determines how comfortable this bra will be on you.
- The drawstring really works to pull your boobs together, and it actually does give you cleavage.
- But to get the optimal cleavage, you have to place your boobs in the bra strategically.
- This bra would make your boobs look GREAT for photos. That's for sure.